Palm Harbor
Why Buy a Palm Harbor Home?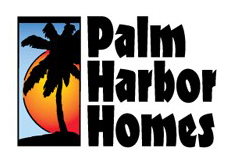 Palm Harbor Homes are modular in construction, they offer a wide variety of floor plans and they've been building some of the highest quality homes on the market for 30+ years. All Palm Harbor Homes are factory built with less waste created in the process and they are exceedingly energy efficient. Moreover, their designs are appealing to everyone. Floor plans and sample elevations are available easily from your Majestic Homes representative.


Palm Harbor Homes Offer Many Customization Options
There are a wide variety of custom modular home options available that your Majestic Homes representative can discuss with you. Some of the more unique options available include, but are not limited to: custom drywall finishing for a highly upgraded look and feel, ceilings as high as 9 and 10 feet, solid surface countertops in the kitchen and bath, tile flooring options, wood flooring options and more. Your Majestic Homes representative can also submit special customization options to the manufacturer that meet your needs and desires.
Where do Palm Harbor Homes Typically get Installed and/or Constructed?
Palm Harbor Homes are either modular or manufactured in nature, meaning, Palm Harbor Homes are typically not suited for mobile home developments that only allow "park models." Park model homes are typically smaller in size up to about 400 sq. ft. The homes offered by Palm Harbor are suited for planned communities with spaces large enough for manufactured homes of 2-4 bedrooms in size or especially on private land. Contact us for more information about Palm Harbor Homes.